Lizy: Oh, I just came across a stack of computer disks. It has been a while since I had those in my hands. Maybe I should discard them.

Anguish brain: But i will need those … probably.

L: You don´t even have a computer with a disk slot, anymore. So how about getting rid of it, now?

A: I just don´t know, if I will need it one day.

L: Ugh, shut up. The floppy disk is not going to have a big comeback in the future. This is ridiculous.

A: Maybe I can keep one. Only one, just in case.

L: Just toss it. All off them!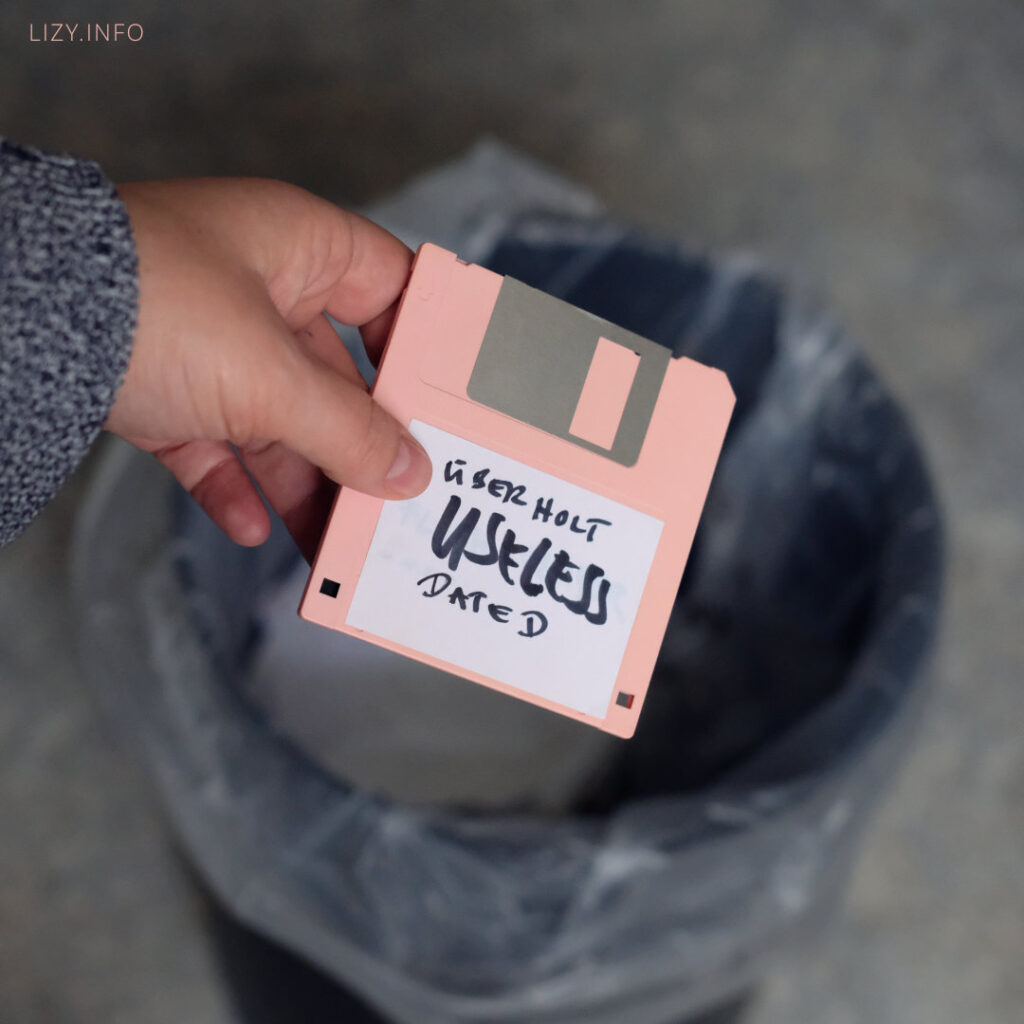 Lizy: Oh, ich hab gerade ein paar Disketten gefunden. Es ist lange her, dass ich die in der Hand hatte. Vielleicht sollte ich die echt entsorgen.

Angst-Hirn: Aber ich brauch das … vermutlich noch.

L: Du hast nicht einmal mehr einen Computer mit einem Laufwerk für Disketten. Wie wäre es jetzt mit `Entsorgen´?

A: Ich weiß nur nicht, ob ich die eines Tages doch noch brauche.

L: Ach, halt die Klappe. Es wird für die Diskette kein großes Comeback in der Zukunft geben. Das ist vollkommen lächerlich.

A: Aber vielleicht kann ich eine behalten. Nur eine für alle Fälle.

L: Wirf sie einfach weg. Alle!