Cutting down trees for fun, more precisely for christmas, that´s not a nice ritual –that is my opinion. What is the hidden message in that? It´s ok to use a tree for a couple of days and than get rid of it. Use it, than toss it. It´s ok to use people for a few weeks and then reject them.

What else? Am I too sensitive? Probably. But I am not going to participate in this christmas thing. I can´t see something good in it. Plus – as a recovering catholic, who grew up in a toxic family environment, I have to distance myself from triggering festive traditions.

Take care of yourself! Show some respect – even for a small fir!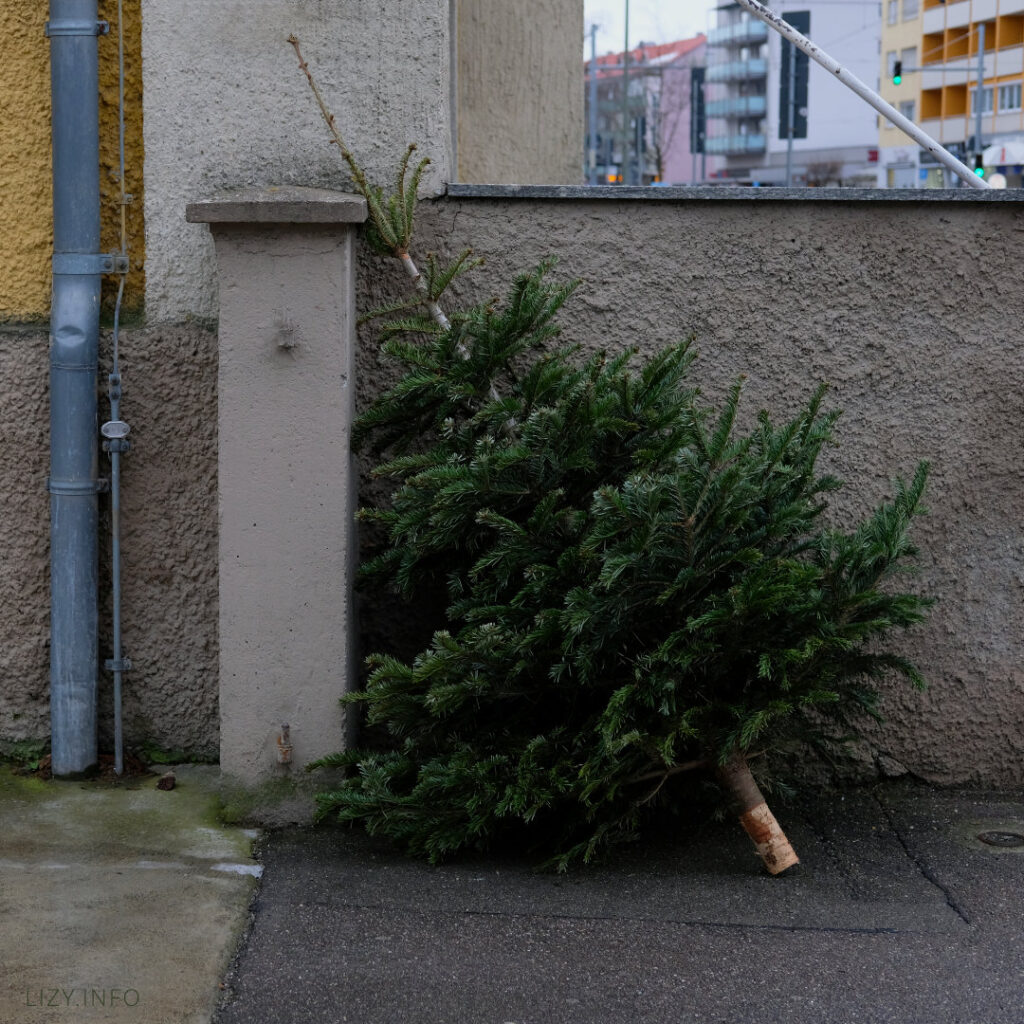 Weihnachts-Abfall

Zu Weihnachten Bäume fällen, das ist meiner Meinung nach kein nettes Ritual.
Was ist die versteckte Botschaft dabei? Es ist in Ordnung, einen Baum für ein paar Tage zu benutzen und ihn dann loszuwerden. Benutzen und dann wegwerfen. Es ist in Ordnung, Menschen für ein paar Wochen zu benutzen und sie dann abzulehnen.

Was sonst? Bin ich zu empfindlich? Wahrscheinlich. Aber ich werde nicht an dieser Weihnachts-Sache teilnehmen. Ich kann nichts Gutes darin sehen.
Plus – als ehemaliger Katholik, der in schlimmen familiären Verhältnissen aufgewachsen ist, muss ich Distanz halten zu festliche Traditionen, die massive Trigger auslösen.

Pass auf dich auf! Und zeig etwas Respekt – auch für eine kleine Tanne!